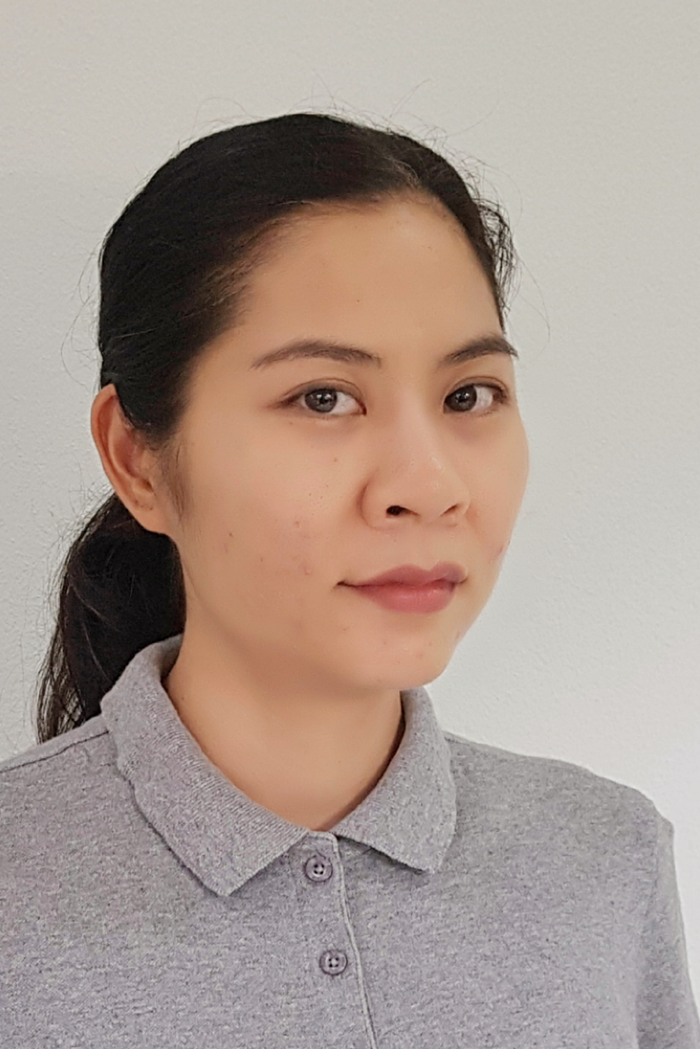 อิ่มหทัย สุวัฒนศิลป์
วันเกิด : 28 กุมภาพันธ์ 2524
สัญชาติ : Thailand

ประวัติการศึกษา
2004 : B.F.A., Thai Arts (2nd.Class Honors ), Silpakorn University, BKK, Thailand
2006 : Certificate for Exchange Programme, École nationale supérieure des Beaus-Arts de Paris (ENSBA), Paris, France
2008 : M.F.A., Thai Arts, Silpakorn University, BKK, Thailand
2009 : Certificate in Marble Carving, Accademia di Belle Arti di Firenze, Italy
ประวัติการแสดงผลงาน
2018
"Bangkok Art Biennale 2018", Bangkok, Thailand.
2017
"Jakarta Biennale 2017", Jakarta Indonesia.
2015
"Undisclosed Territory #9" An International Performance Event in Karanganyar, Solo City, Indonesia
2012
"THAI TRANSIENCE", Traveling Exhibition of Thai Heritage and Contemporary Art, Singapore Art Museum, Singapore.
2010
"Busan Biennale 2010", Busan, Korea.
2009
"International Incheon Women Artists Biennale 2009", Incheon, Korea
Artist Statement 2018
เกียรติประวัติ
2016
Shortlisted as one of the top 30 finalists in "The 2016 Sovereign Asian Art Prize", Hong Kong.